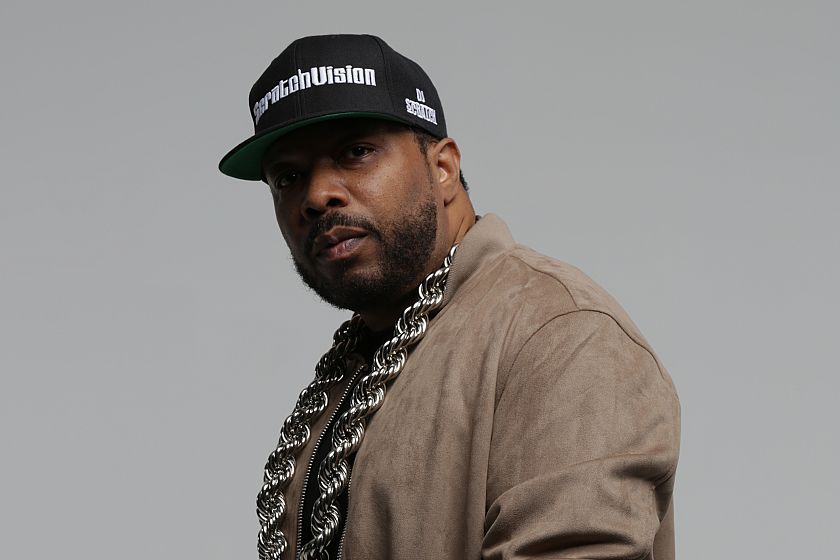 DJ Scratch
DJ Scratch
Born George Spivey, the Brooklyn native started out in the 80's as a club DJ and quickly found ways to stand out.
He opened up for acts like Run-DMC, then joined EPMD. Over the next 30 years, he DJ'd and produced for the likes of DMX, Jay Z, Diddy, Snoop Dogg, Wu-Tang Clan, LL Cool J, and many more. When LL developed his Rock The Bells channel, he asked Scratch to be part of it.
Scratch is also a DJ for the rap and singing battle series VERZUZ created by Timbaland and Swizz Beatz on Instagram Live at the start of the pandemic. The people who actually supported our careers throughout these years," said Scratch about how much social media has helped him and others.
And even though DJs often went from being the stars of rap music to the supporting players, DJ Scratch is still remains one of the most sought-after DJ and producers, creating music for some of the top rappers in music.
It's hard to know exactly when that next three-year cycle is up, but Scratch just produced a brand new album with longtime friend and collaborator, Wu-Tang clan leader, The RZA.
And DJ Scratch knows in order to stay relevant, he has to always be open to new ideas, technology, collaborations, and inspiration.