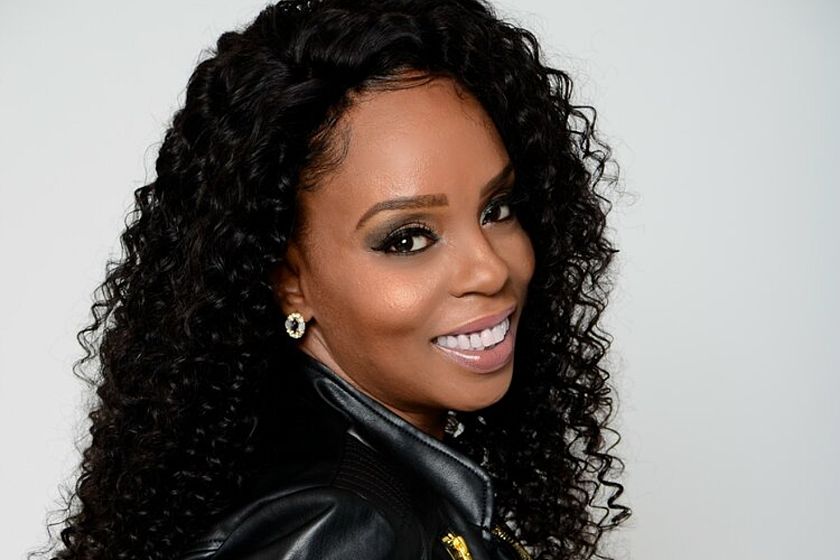 Rah Digga
Rah Digga
Rah Digga (born Rashia Fisher) is an American rapper, writer, actress and activist. Well known as a longtime member of the Flipmode Squad, a Hip Hop group led by Busta Rhymes, she parted ways amicably with the group in 2007 and continued to have a prosperous solo career.. She has been called "one of rap's most prominent women MCs" by Allmusic and has been deemed "one of Hip Hop's most skilled female MCs" in the book How to Rap. You can catch her on the weekly podcast she hosts with Lord Jamar titled the "Yanadameen Godcast". Rah Digga is a resident of Newark, NJ.
Rah Digga attended private school in Maryland, where she graduated as Salutatorian, then studied engineering at the New Jersey Institute of Technology. Although she was highly skilled in the math and sciences and was granted a full scholarship to M. I. T. , she deferred to pursue her real passion which was music.
Early on, Rah Digga was a member of the Outsidaz, a group that included Eminem. She went on to join Flipmode Squad after being handpicked by Q-Tip from a Tribe Called Quest where he spotted her performing eight months pregnant at a Lyricist Lounge showcase. After recording a series of projects with her new crew, Rah went on to achieve success in Hollywood making movies including Joel Silver's blockbuster sci-fi hit "Thirteen Ghosts" and MTV Hip Hopera "Carmen" starring Beyonce. After a nice stint on the West coast, she came back to Newark to pursue her true passions by combining her first and second loves, music and working with kids.
Since Rah Digga's return to Newark she has worked closely with the Newark schools lecturing, performing at various community events and acting as a hometown mentor for at risk youth in community programs. To further her commitment to the city of Newark, in 2009 she founded the Feed Me Foundation which recruits youth in the community to prepare and deliver food to Newark's homeless as well as Lyrics Matter, LLC founded in 2015 which teaches young adults music techniques and entrepreneurial skills in the entertainment field.
Alongside her committed work to the children of Newark, she continues to be sought out by some of the biggest stars. She has worked alongside Mariah Carey, was invited by Michael Jackson to perform at his 30th Anniversary Special, and even Amy Winehouse-before her untimely death, had plans to work with Rah.
Rah has been the recipient of several prominent awards for her work in the music field but her most cherished acknowledgement was being presented the Key to the City of Newark by former Mayor Sharpe James on the day of her debut album release back in 2000.
It's clear that wherever her endeavors or life journeys carry her, Rah always makes her way back home!